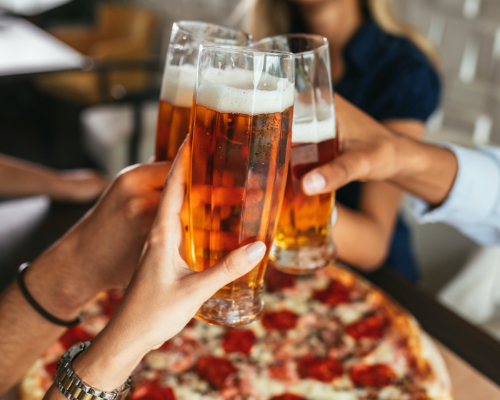 OUR MENU
If you're hungry or thirsty, we have you covered. Our lane-side snack bar and lounge offer a variety of appetizers, pizzas and more. To quench your thirst we feature Pepsi products and other beverage options. See our full menu for our appetizers, pizzas, baskets and more!
View Our Menu
OUR DRINKS
We offer a wide variety of draft beer, domestic and imported bottled beer, as well as bottled malt beverages and a large selection of popular liquors. Our friendly bartenders are ready to serve up your favorite drinks.
View Drink Menu
Our Games
For your entertainment, we have 20 dart boards (and even dart leagues!), pull tabs, e-tabs, and the latest touchscreen bartop games. Don't forget to check out the BIG game on our BIG screen TV's throughout the bar.