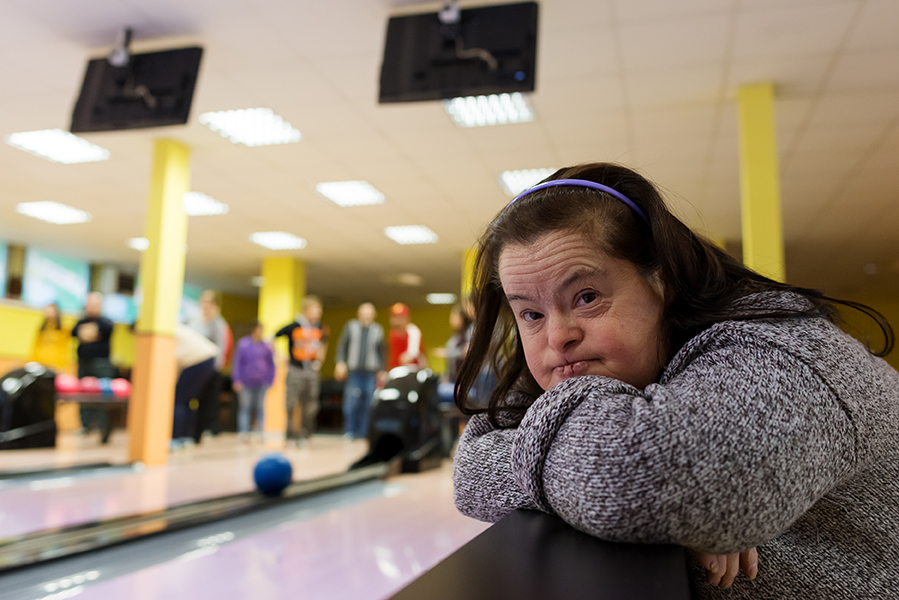 BOWLING FOR ALL
Bowling offers rewarding challenges while improving hand-eye coordination, balance, strength, and concentration. Our adaptive bowling programs are for people with disabilities, along with family and friends, who are interested in developing their bowling skills and meeting new people in the process. We partner with local parents and individuals, as well as several local and national organizations to facilitate non-competitive outings that bowl as frequently as your group desires.
INCLUSIVITY
At Triple Shift Entertainment, we strive to create an inclusive environment for individuals of all ages and abilities. Adaptive equipment is available to ensure that everyone can experience all the fun and excitement bowling has to offer. Our ten Minnesota locations have an array of equipment, including bumpers, ramps, and more to accommodate the needs of any adaptive bowler.
If you are part of an organization or a parent interested in learning more about our adaptive programs, please fill out our contact form below.