Bowling Features
32 Lanes
Open Bowl
Shoe Rental
Kid-Friendly Balls

Locker Rental

Digital Scorekeeping
Full-Service Kitchen
Beer, Wine & Liquor
Leagues
Parties & Events
Laneside Service
Free Wi-Fi
Bumpers & Ramps Available
Tournaments
Late Night All You Can Bowl
Join us for Late Night All You Can Bowl from 8pm – close.
*Excluding Sundays
Walk-in guests only. Shoe rental additional.
Location hours are subject to change
View Hours & Promos
GALACTIC BOWLING
We turn the lights down and the fun up with an "out of this world" bowling experience.
Friday & Saturday from 9pm – 11pm
Walk-in guests only. Shoe rental additional.
Location hours are subject to change.
View Hours & Promos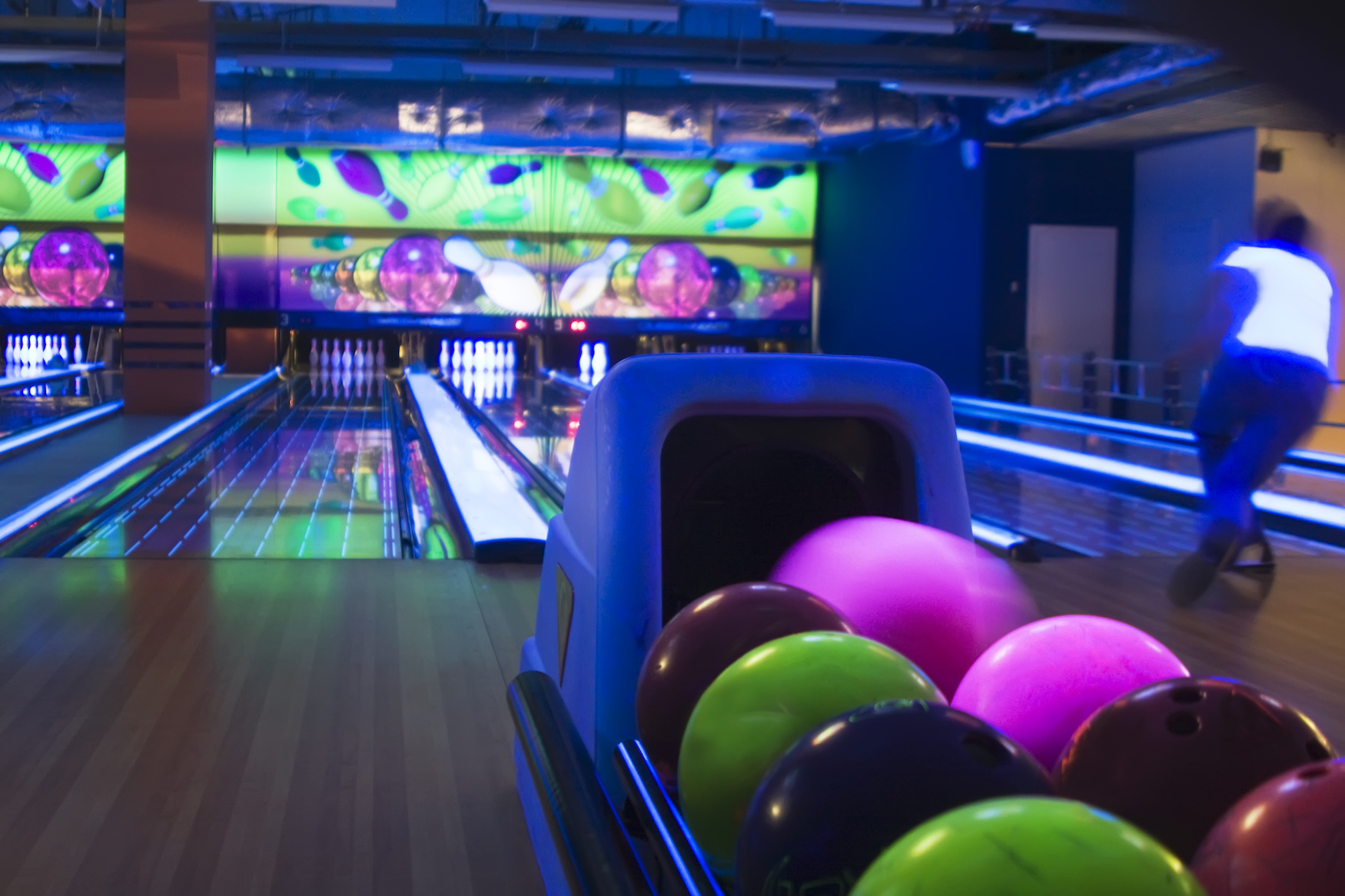 A-Z Pro Shop
You may contact our friendly pro shop professionals with any bowling equipment questions at (763) 786-5092.
Adaptive Program
Bowling offers rewarding challenges while improving hand-eye coordination, balance, strength, and concentration. Our adaptive bowling programs are for people with disabilities, along with family and friends, who are interested in developing their bowling skills and meeting new people in the process.
We partner with local parents and individuals, as well as several local and national organizations to facilitate non-competitive outings that bowl as frequently as your group desires.
Learn More